POS systems for family entertainment centers
If you are running a family entertainment and activity center you know the value of having a quality POS system. Whether you run an indoor playground, arcade or fun gaming center it is important to have technology and software that you can count on.
Save time with a revolutionary family entertainment center POS:
The new POS systems for Family entertainment centers can provide you with some big benefits. Rather than having to go through hundreds of old receipts and bills to track the number of visitors and admissions sold in a given day, you can have real time tracking information delivered across the system to track your business regularly. You can track entrances and admission at multiple entrances as well as have real time statistics so that you can select the busiest times of day to have staff on hand, the most heavily purchased offers as well as learn the demographics of your customers. Instead of having to record all of this data separately from the POS software it can do much of the recording for you directly at any programmable point of sale device connected to your system.
Up-sell with ease:
You can customize almost every item in the Family entertainment center POS so that up-selling can be an ease. Instead of having to use a dated cash register set up, your staff can be using the same POS software and interface at multiple areas across your family entertainment facilities. This means you can offer bonuses like coupons and prepayment for food, rides, attractions and games and have all of the data carry over into other terminals. Scheduling and inventory information can also be added into the POS system so that you can schedule various events, rides and attractions as they are purchased. Through touch screen technology, scheduling and inventory information all of your staff can better coordinate to create a seamless experience in the customer service of your family entertainment center. All of the data will be in front of each staff member with push alerts to management for full transparency. This can help to avoid errors, double scheduling and will increase the confidence of your staff to presell and up-sell as necessary.
Simple financials: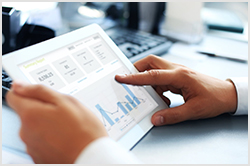 Collecting financial information from a family entertainment center point of sale was always one of the most difficult aspects of this industry. With the help of digital POS systems it is possible to digitize most of your operation. Digital POS software is compatible with reloadable gift cards and token cards that can be used with arcade games and prepaid coupons as well. This means that all of the attractions can be paid for and recorded through the cloud based POS software and then relayed to each staff member throughout the facility. Multiple financial options are available for payment as well. A typical customer can pay with a credit card, digital wallet or cash for example and have all of the funds tracked through the software. No need for complicated ticket systems or sorting out mountains of receipts to do your business taxes, all of the transactions are recorded digitally!
For all of these advantages and more you should strongly consider the use of our family entertainment center POS systems.