POS system for quick service restaurant
Aloha quick service POS, one of the more preferable POS system available for quick service restaurants, is widely adopted in the service & hospitality industry for a number of reasons. Features found in these quick service restaurant POS systems allow customers to place their orders in several different methods including: on self-order/self-checkout touch screen terminals, and devices that are attendant operated.
Items are found fast when navigating through the system because of the intuitive menus and its large easy-to-understand buttons. Aloha's quick service POS simplifies the order taking process with advanced features for both dine-in and takeout customers. Aloha quick service POS is built smart allowing you to do more in fewer clicks and less navigation so checkouts are faster and with fewer errors, comparing to similar systems.
Business owners now have the option of incorporating self-ordering devices to improve the way orders are placed. The combination of self-ordering devices with traditional methods of ordering allows your business to take more orders while freeing up extra space, reducing costs, and allowing your customers the convenience of not waiting in line. This option adds a tremendous amount of value to any quick service restaurant and improves efficiency.
Quick service restaurant POS software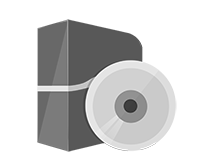 Quick service restaurant POS software is easy enough for anybody to learn, and learn quickly. The touchscreen interface is highly responsive and feels natural in the hands of its operator. Many installation options are available on many touchscreen POS terminals. Additional features include support for multiple payment methods, and tracking as well as integration with a number of accounting software options including Quickbooks. Quick service restaurant POS software installs quickly by our support team and is available on compatible terminals, touchscreen all-in-one devices, desktops, and tablets with peripherals that include handheld ordering devices, printers, scanners, cash drawers kitchen displays and more.
Simple Integration
When someone considers making the switch to a POS system for a quick service restaurant, they often opt-out for the standard cash register option instead and they do so for a number of reasons; two being the learning curve factor, and the additional cost.
A restaurant point of sale system, like the Aloha, provides your business with many benefits that simply can't be matched. Its integration options for a number of business software types makes it a powerful tool that can tie together your accounting, marketing, and ecommerce platforms. These quick service restaurant point of sale systems not only are better integrated with your current business software but are also better priced.
Additionally quick service restaurant POS systems with our low hot quick service POS setup option can be up and running in minutes because pre-configuration is done to your requirements before the system leaves our site. Integration with existing payment processing gateways devices and new card readers is all included. Integration with network of devices across your business is also available for providing a seamless device environment. Kitchen displays, printers and other tools that will streamline orders efficiently can also be wirelessly integrated into your quick service point of sale system.
Payment processing made easy
Our quick service restaurant point of sale systems and solutions allow you to offer more payment methods with the combination of Aloha's advanced features and support for a number of hardware peripherals.
With the integration of a card reader users will be able to pay from their credit or debit cards, and with the integration of a digital cash reader you will automatically know that the cash bills you're accepting are real. Quickly process checkouts through any connected device, and allow you're customers to pay using their smart phone with the option to leave a tip. Minimize the burden off of your attendants while increasing the convenience of your customers, with our quick service POS solutions.